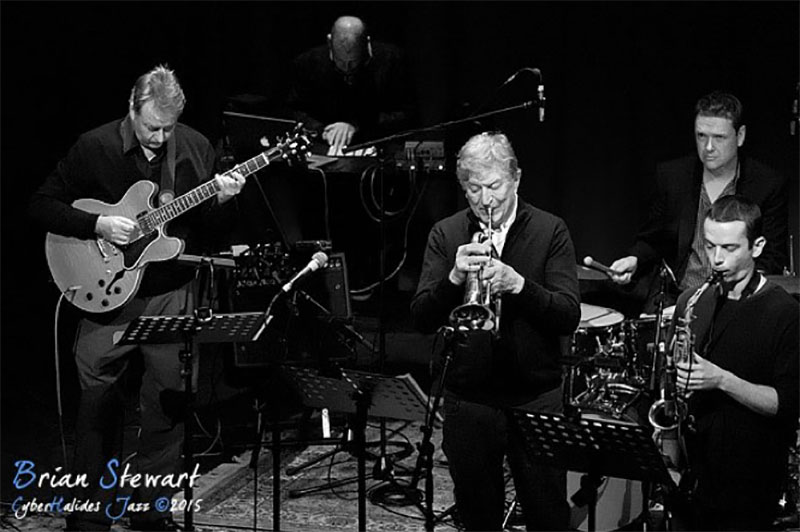 MIKE PRICE - B.Mus (Berklee, USA) M.Mus (ANU)
Mike is an Australian jazz guitarist, educator and composer with a career in music spanning nearly forty years. He has an extensive performance and education background both in Australia and the USA. From 1990 to 2013 he worked at the Australian National University as lecturer, senior lecturer and Head of Jazz Studies.
After growing up and studying music in Wollongong and Sydney Mike moved to Boston where he studied at Berklee College of Music graduating with a B.Mus. He later commenced graduate studies at New England Conservatory in Boston. During this time he had lectures, lessons and workshops with many great teachers and notable musicians including Gary Burton, Mick Goodrick, George Russell, Dave Holland, Pat Metheny and John Scofield. More recently Mike studied with John Abercrombie in New York City. He completed his Masters of Music at the Australian National University.
After Berklee Mike moved to Hartford Ct where he was active both as a player and teacher playing with Nat Reeves (Kenny Garret and Jackie McLean), Dave Santoro (Gerry Bergonzi), Randy Johnston (Muse recording artist), Jeff Fuller (Lou Donaldson) and Mike Assetta and teaching guitar, harmony and directing ensembles at the Julius Hartt School of Music at the University of Hartford.
Mike moved back to Australia and commenced teaching at the then Canberra School of Music (later a school within the Australian National University). The jazz program there offered pre-tertiary, tertiary and graduate diplomas and degrees and maintained a jazz student base of over one hundred students. Apart from guitar teaching and graduate research supervision he lectured in most jazz subjects including harmony, improvisation, aural, arranging, composition and research techniques.
The Head of Jazz Studies role, which he held for fifteen years, also involved him heavily in all facets of music school administration internally and externally. This included curriculum design, development, implementation and accreditation, staffing, budgeting, student welfare, concert administration, community outreach and jazz representation on numerous university committees. After finishing in his role as Head of Jazz studies in 2013 Mike continued at ANU as Distinguished Artist in Residence.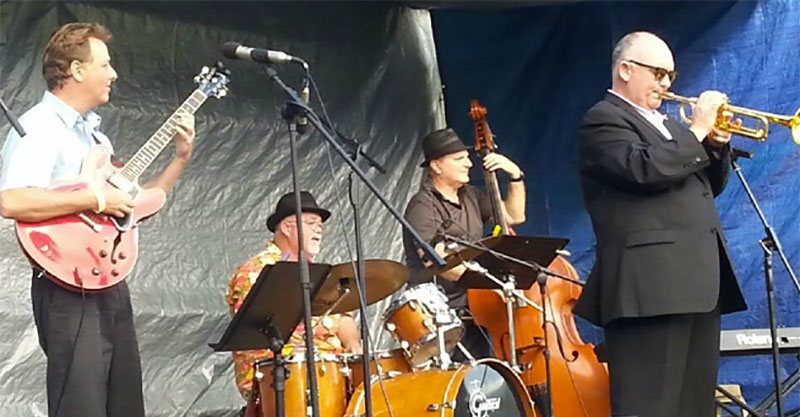 Mike has also been active as a performer in Australia playing with his own ensembles and in collaboration with many others at major jazz clubs and festivals. He has performed with Miroslav Bukovsky, Carl Dewhust, Bernie McGann, Daryl Prat, Julian Lee, Bob Sedergreen, Vince Jones, Jonathan Zwartz, Eric Ajaye, Col Hoorweg, James Ryan, Brendan Clarke, Matt Keagan, James Morrison, John Morrison, Wayne Kelly, Craig Scott, Kristin Berardi, Kristin Cornwall, John Mackey, Nick McBride, Sean Wayland, Eugene Wright, Bob Mintzer, Mark Sutton, James Luke, Stu Hunter, Kevin Hunt, Cameron Undy, Lawrence Ku, Ben Hauptman, Adrian Cunningham, James Hauptman, Zoe Hauptman and Carl Morgan amongst many others. His trios and quartets continue to be a vehicle for performance and development of his original compositions.
Mike continues playing and teaching throughout Australia.